Aboriginal and Torres Strait Islander
KOORIE EDUCATION
Maryborough Education Centre (MEC) acknowledges the Jaara People of the Dja Dja Wurrung, the traditional custodians of the land on which our school stands.  We would like to pay our respects to their elders past, present and future. MEC extends this acknowledgement to all Aboriginal and Torres Strait Islander people who are part of the school community. We acknowledge and support the continuation of cultural, spiritual and educational practices of Aboriginal and Torres Strait Islander peoples.
We are proud to acknowledge all of the Aboriginal or Torres Strait Islander students and their families within the MEC community. We want all students and families, to feel celebrated and safe.  We seek and create opportunities to celebrate the strength and the potential of our Aboriginal and Torres Strait Islander students, and our students becoming emerging young leaders within the First Nations Peoples.
Our vision is to provide an engaging educational setting for all Aboriginal and Torres Strait Islander students and to raise awareness and ensure learning opportunities are provided to all our students. To meet this vision, we aim to develop a curriculum that explores intercultural capability to develop knowledge, skills and understandings to reflect on how cultural beliefs and practices contribute to individual, group and national identities. We aim to continue working in partnership so that students, families, staff and the wider community have a voice.
Recent Initiatives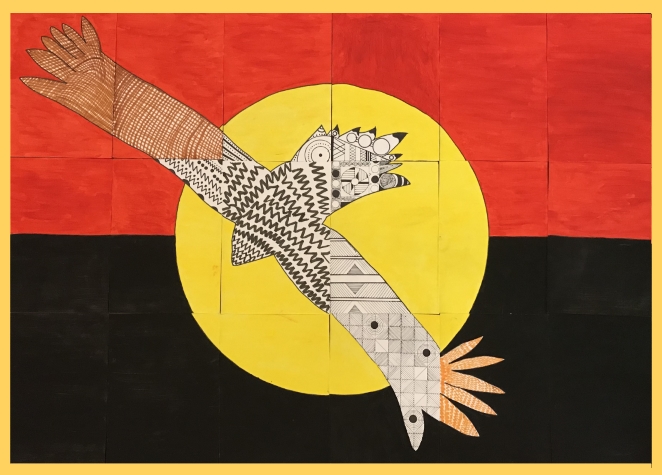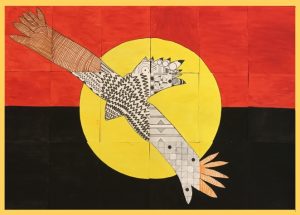 Smoking Ceremony to open the MEC Student Induction
Koorie student leadership positions
Koorie student scholarships
Koorie Cultural Space
Koorie Kids Shine Program
Deadly Attendance Awards
Nulderung Youth Mentor Program
Nulderung Youth Camp
MEC Koorie Teams Portal
Future Initiatives
Possum Cloak Incursion
Interactive Cultural Garden Space
Wominjeka Mural and Yarning Circle
MEC is supported by Koorie Engagement Support Officer (KESO) Simon Briggs who is a highly respected member of our school community. Simon is a proud member of the local Aboriginal community and holds a deep understanding of Aboriginal culture and the history of the community. Simon provides advice to schools about culturally inclusive learning environments, co-ordination of services to support engagement and improved outcomes for Koorie children and young people.
Aboriginal dates of significance:
26 January: Survival Day / Australia Day
13 February: Anniversary of the National Apology
20 March: National Close the Gap Day
26 May: National Sorry Day Learn More
27 May – 3 June: National Reconciliation Week Learn More
3 June: Mabo Day Learn More
1st Sunday in July until the following Sunday: NAIDOC Week Learn More
4 August: National Aboriginal and Torres Strait Islander Children's Day Learn More
9 August: International Day of World's Indigenous People Learn More
10 December: Human Rights Day Learn More
MEC students have the opportunity to partner with a variety of local organisations such as Nalderun , BDAC and BADAC
External Resources of Interest