Student Leaders

We aim to support students to develop the skills to become future leaders.
School Leaders

Senior school leaders: Back row: Charlotte, Lachlan, Jaxson, Ella, Tara. Junior school leaders: Front row: Kiara, Xavier, Lilian, Shakirah.
Aboriginal & Torres Straight Islander Leaders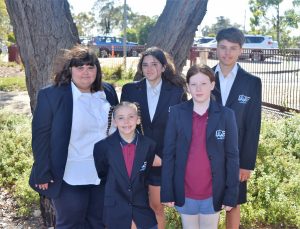 Aboriginal & Torres Strait Islander Leaders: Back row: Sarah, Thalia-Rose, William. Front row: Victoria, Kortnie. Absent: Kailen.
Student Representative Council

Student Representative Council: Back row – Makayla (Secretary), Caleb, Harrison, Jake (Executive). Third row – Eliza, Naomi, Cody, Tamara, Aleah, Amber, Khoa, Jake, Savanah, Annabelle. Second row – Olivia, Alex, Matilda, Harrison, Ella, Elijah (Treasurer), Makayla, Isabelle (President), Thalia-Rose (Vice-President), Eden. Front row – Duarte, Lucy, Macy, Seth, Aleirah, Mahala, Zoe. Absent: Tasma, Brock, William, Amelia, Jake, Mia, Lainey, Aisling, Emmy, Charlotte, Jasmyn, Thomas, Alayla.
House Leaders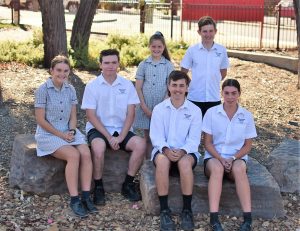 House Leaders Bilton: Back – Charlotte, Joshua,Natalija, Brandon. Front – Jai, Makayla. Absent: Alexander.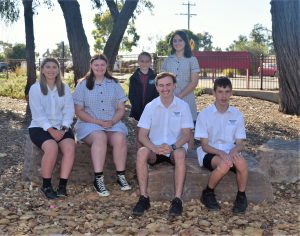 House Leaders Flynn: Back – Zeanna, Lily-Jaye, Charlotte, Tara. Front – Keynan, Logan.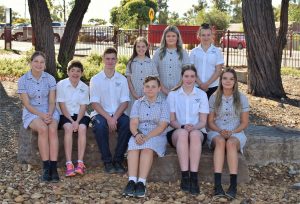 House Leader DuBourg: Back – Emily, Regan, Xavier, Sophie, Chloe, Jenna. Front – Tabitha, Amber, Amali.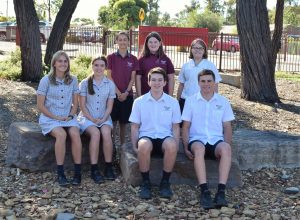 House Leaders Aston: Back – Ella, Olivia, Ava, Holly, Rebecca. Front – Jaxson, Joshua.