Student Leaders

We aim to support students to develop the skills to become future leaders.
School Leaders

Senior school leaders back row: Sarsha, Laura, Angus, Mackenzie and Skye. Junior school leaders front row: Emily, Jacob, Stella and Hannah.
Aboriginal & Torres Straight Islander Leaders
Back row: Malakia and Lilly-Rose. Front row: Gemma and Ronnie. Absent: Steve.
Student Representative Council

Back row: Chloe, Jenna (Treasurer), Khoa (President), Abbey, Ella, Madlen (Vice-President), Maddie (Secretary), Cody, Eden and Alaqua.  Middle row:  Jaxson, Jake (Secretary), Riley, Cade, James, Blake, Meteka and Tiago. Front row: Amelia, Annalise, Amity, Jasmyn, Eden and Rebekah. Absent: Brock and Luke.
House Leaders
Bilton: Back row – Tahj, Matthew, Gordon and Charlotte. Front row – Talia, Charli and Oliver.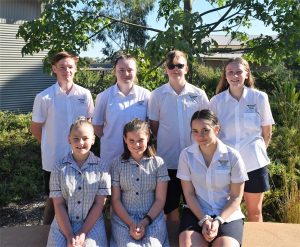 Flynn: Back row – Blake, Layla, Luke and Krystal. Front row – Emmy, Peyton and Tara.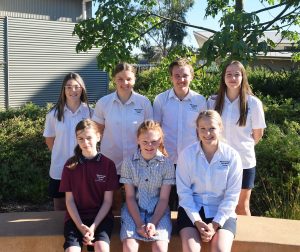 DuBourg: Back row – Maddie, Sian, Hayden and Ruby. Front row – Emma, Charlie and Olivia.
Aston: Back row – Sarah. Front row – Laura, Arna, Ella, Jayden, Spencer and Joshua.