VCAL
 The Victorian Certificate of Applied Learning (VCAL) is a highly engaging senior secondary qualification. It aims to provide the skills, knowledge and attributes to enable students to make informed choices about employment and educational pathways. 
VCAL classes are split into two units that can be completed at any time over the course of the certificate. Within these units are outcomes, and students need to demonstrate competency in these outcomes on more than one occasion.  
Work Related Skills
In Work Related Skills (WRS), students learn about different community and working environments to prepare for employment. In Unit One, students explore Occupational Health and Safety (OHS) requirements of different work environments and prepare applications for pursuing work opportunities within those environments. This often takes the form of worksite visits and tours and interviews with people from different industries. 
 In Unit Two, students plan, research and carry out projects that demonstrate employability skills and follow OHS procedures. Projects are usually carried out in the VCAL garden and workshop space, some examples of projects completed include the construction of the pizza oven, the shade sail installation and the MEC farm. 
Personal Development Skills
In Personal Development Skills (PDS), students develop knowledge, skills and attributes that lead to self-development and community engagement. In Unit One students explore issues, causes and complete projects to promote awareness. Students build resilience, efficacy and planning and problem solving skills to better prepare themselves to connect with their community.
In Unit Two, students interact and cooperate with community groups to engage with their community. They learn about the roles of different members within the community and explore ways to participate support their cause.
Literacy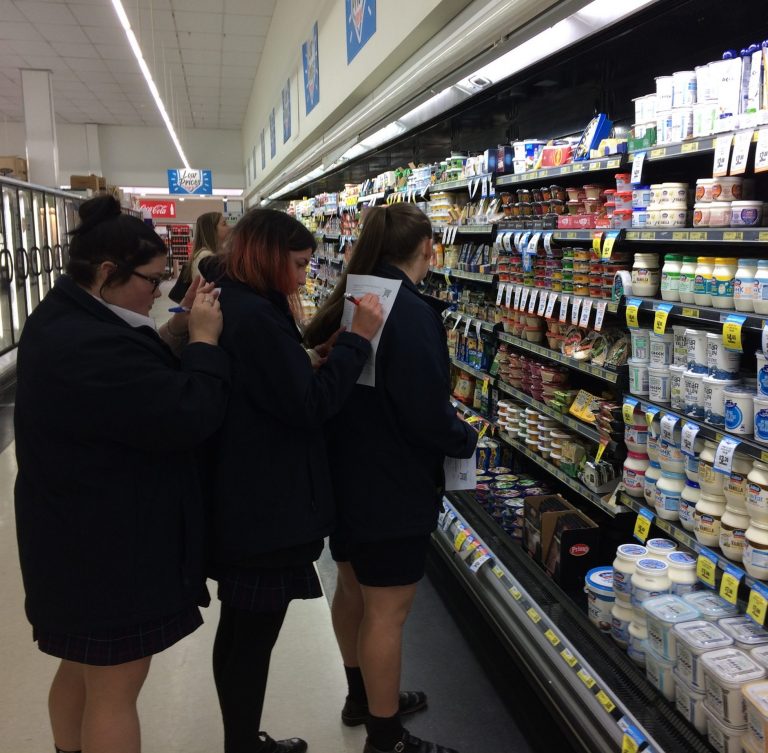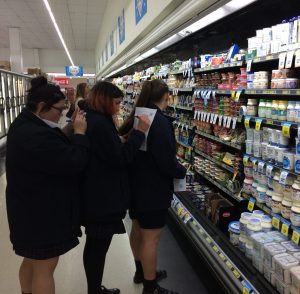 VCAL Literacy consists of two units, Reading and Writing and Oral Communication. In Reading and Writing, students must demonstrate comprehension of different types of literary texts, these are broken down into the categories of self-expression, practical purposes, knowledge and public debate.
Students must demonstrate proficiency in these four categories in Oral Communication but may be assessed in a number of ways including direct observation, written work, oral presentations, object production and project implementation. 
At MEC we work to explore issues that are relevant to students and to help prepare them for life after the completion of their schooling and have students demonstrate their skills in the most practical ways possible. 

Skills for Further Study
Skills for Further Study is a Senior Unit of VCAL designed to develop the skills required for those who pursue further educational and training pathways.  
The Levels 
At Maryborough, VCAL is offered at three levels, Foundation, Intermediate and Senior. As students demonstrate competency at each level, they progress onto their next certificate and take on increasing levels of independence and responsibility for their projects.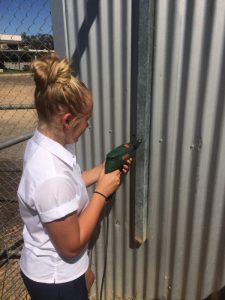 Foundation
At Foundation level, students work through the process of completing projects with specific and guided instructions. They work in groups to complete projects and reflect on their performance to build the skills that they will need to complete more autonomously once they progress to Intermediate and Senior. 
Intermediate
At Intermediate, students provide more input into the projects that they complete but are still provided with assistance in completing their goals. Once students can demonstrate that they are capable of completing projects independently they progress to the Senior level of VCAL. 
Senior
At the Senior level, students are given responsibility to complete complex projects in an autonomous manner. They are provided with guidance but encouraged to pursue their interests to develop independence prior to engaging in their post school pathways. 
The Portfolio of Achievement
In order to demonstrate competence, students compile evidence portfolios through participation in and completion of tasks. This portfolio may include but is not restricted to:
student self-assessment
teacher observation records/checklists of oral presentations, practical activities, role-plays
reflective work journals
student logbooks
oral presentations
oral explanation of text
written text
physical demonstration of understanding
discussion
debates
films and vod casts
pod casts
role-plays
folios of tasks or investigations
photographic/video productions
Microsoft PowerPoint presentations
program awards or statements of completion
To be awarded the VCAL Certificate, students must successfully complete a learning program that contains minimum of 10 credits and includes:
curriculum components to the value of at least 1 credit, each of which can be justified against the purpose statement for each of the four VCAL curriculum strands
a minimum of 2 VCAL units
1 credit for Numeracy
curriculum components to the value of 6 credits at the level of the VCAL award (or above), of which 1 must be for a Literacy Skills unit and 1 for a Personal Development Skills unit. However, credits classified at Foundation level (VCAL Foundation units, and VETiS and FE units at Level 1) cannot contribute to senior level.
For further information read the MEC Later Years Curriculum Handbook or refer to direct to VCAA's VCAL Guide