Letter – Specialist August 2020


4th August 2020
---
Dear Parents/Carers of our Specialist Students
RE: Specialist Setting remaining open
As you would be aware from our previous letter, the Maryborough Education Centre Specialist Setting remains open for all students during the period of remote learning for our mainstream students. Understandably, many families feel some concern about sending their children to school during this period of uncertainty.
We will fully support any decision parents/carers make in relation to school attendance for the remainder of this term. Staff are currently developing work packs for children who will be working from home. Those students who come to school we will be provided with a typical classroom learning and playground experience.
Students over 12 years of age will be required to wear a mask at all times if they can do so and obviously, any student who is unwell must stay at home. We will endeavour to keep in touch with all students, whether they are at school or at home. There will be no excursions or out and about style activities.
There may be some combining of classes if numbers of students in attendance are low. The canteen at school will be closed, so all children will need to bring their own lunch and snacks.
It would be appreciated if you could contact Renae (if you haven't already done so) on 54617900 to let her know whether you are sending your child to school or keeping them at home. Alternatively, you can visit the school website and book your child in for school attendance.

Kindest Regards
Julie Reiger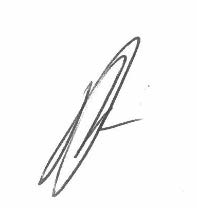 David Sutton
Assistant Principal Principal